 Training is only a tap away with our e-learning system, which can be run from your smartphone. Whether you need to deliver induction training for new building users, safety training for contractors or technical training for your team, MyAcademy is a simple solution which can be accessed at any time, from anywhere, with understanding tested on completion. Save time by having new employees, service partners and visitors complete building specific training before arriving at site at their convenience, with a compliance certificate created on completion.
Updates to training materials can be made quickly and simply in the cloud, saving time and money and removing paper based resources.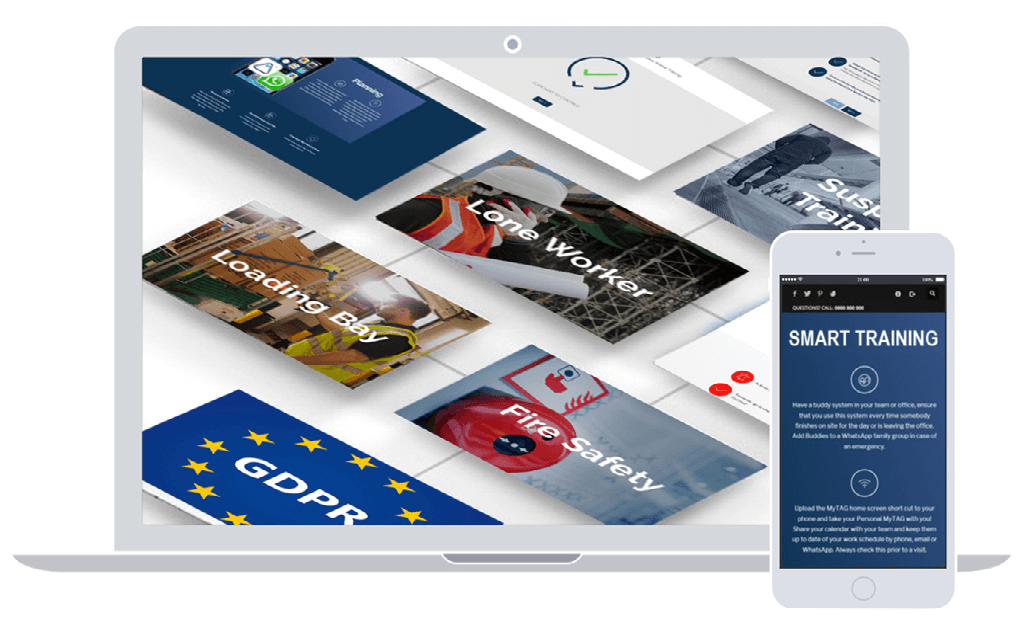 Straight forward and Secure Training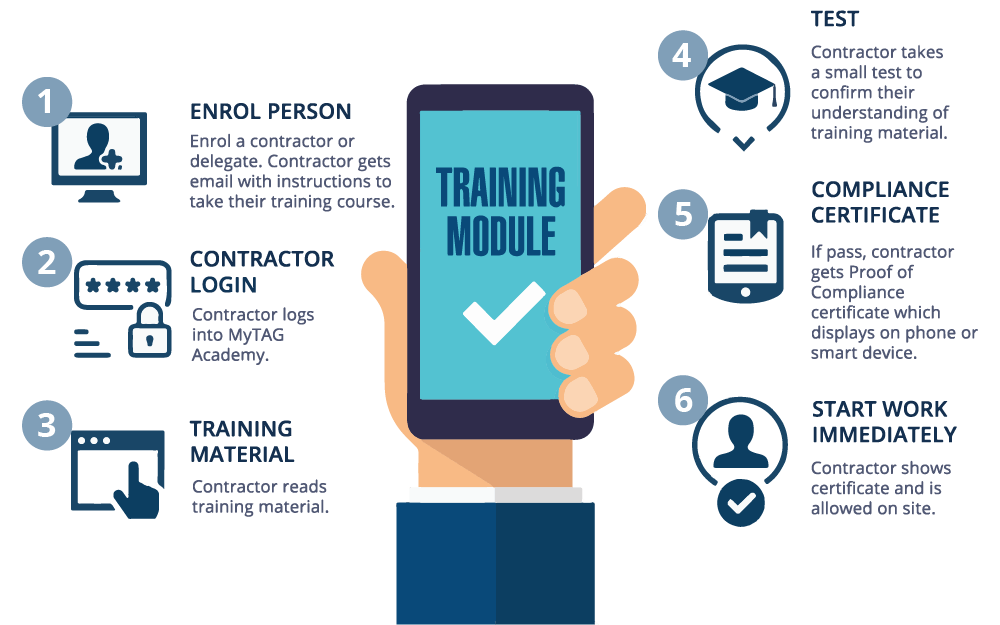 MyAcademy can be used in conjunction with MyTAG Proof of Identity, allowing training courses to be sent directly to your team. Once the training is successfully completed, their training records are automatically updated.
To request a demo or for more information contact us today