Property management can be a complex process where maintaining the safety and security of the building and its users is the key priority. MyTAG's plug and play solution in a single platform helps you ensure safe, secure and efficient operations. Low cost to install and simple to use, MyTAG replaces paper with a secure cloud-based solution which can be tailored to your specific requirements.
Select from a range of services and build the perfect solution for your building or property portfolio. Our showcase video will tell you more.
Proof of Presence is used to prove the presence of security guards during each part of their patrol, or to record the activities of any other service providers.
Trusted NFC Tags are placed at specific locations, and when tapped with a mobile device provide proof that the person was there at a specific time. If a report is required, a proprietary application allows immediate feedback to team members or managers, via photo, video or text entries.
Proof of Compliance allows you to demonstrate that you have complied with all relevant legislation and regulations, ensuring that your building and its occupants are kept safe. It can be used to schedule and record regular maintenance and testing of fire alarms, fire extinguishers, sprinkler systems and fire doors, as well as maintenance of lifts and air conditioning systems.
In areas where there is no Wi-Fi or mobile network, MyTAG Deadzone App delivers all functionality until connectivity can be resumed.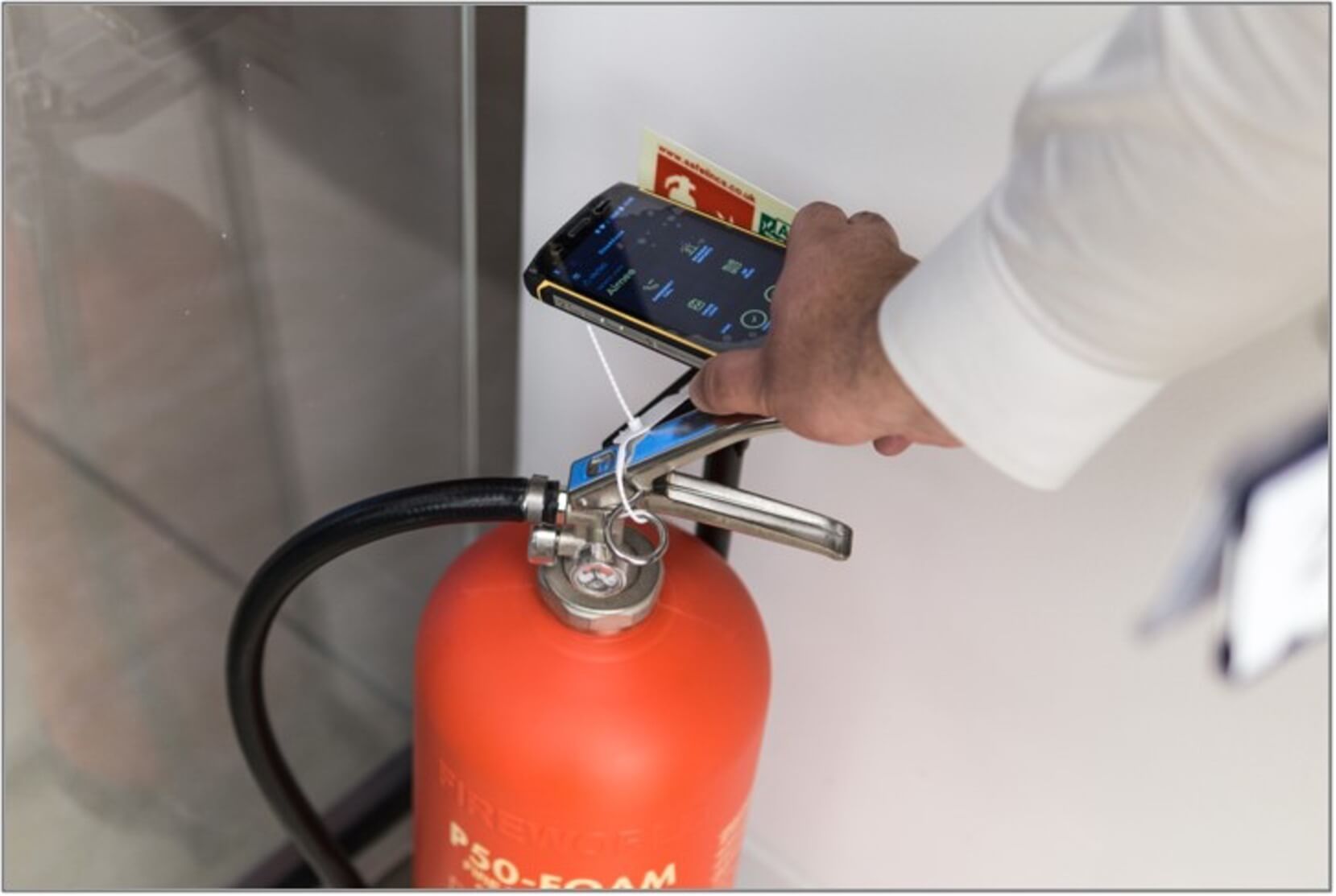 MyTAG FIRE SAFETY COMPLIANCE
MyTAG Fire Safety Compliance digital solutions provide an accessible, auditable record of your building's 'golden thread' of information through its lifetime. This includes an electronic fire safety equipment asset register, digital document library, proof of compliance, risk assessments and method statements.
Please download our Fire Safety Compliance White Paper.
MyBookingBay, allows you to manage your loading bay efficiently and safely. Building managers, tenants, contractors and carriers can use the transparent system to schedule and manage all deliveries and collections. The solution saves time and allows service levels to be demonstrated via the dashboard. The same solution can be used to run car parks, allowing visitors to book spaces.
Find out more in our short video
To request a demo or for more information contact us today