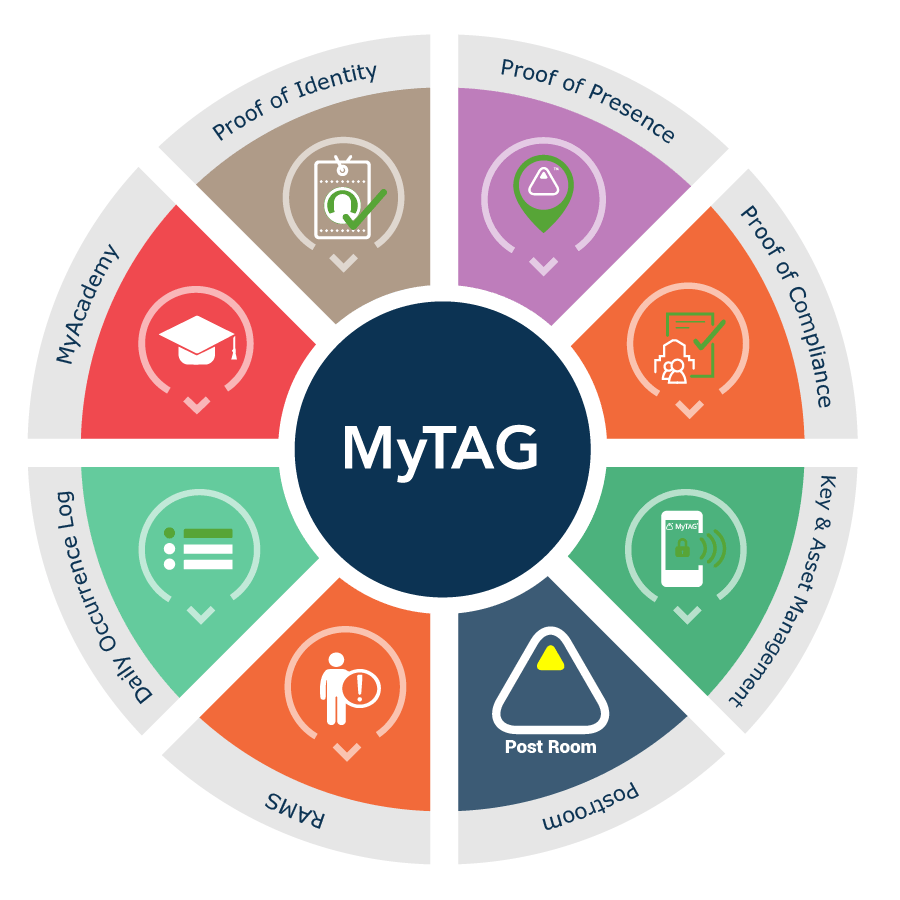 SECURE AND
TRUSTED SOLUTIONS
MyTAG provides trusted proof of presence, proof of compliance and security solutions to safeguard people, property and assets. Straightforward and low cost to install, the technology saves time and money, replacing outdated processes with trusted and secure cloud based solutions.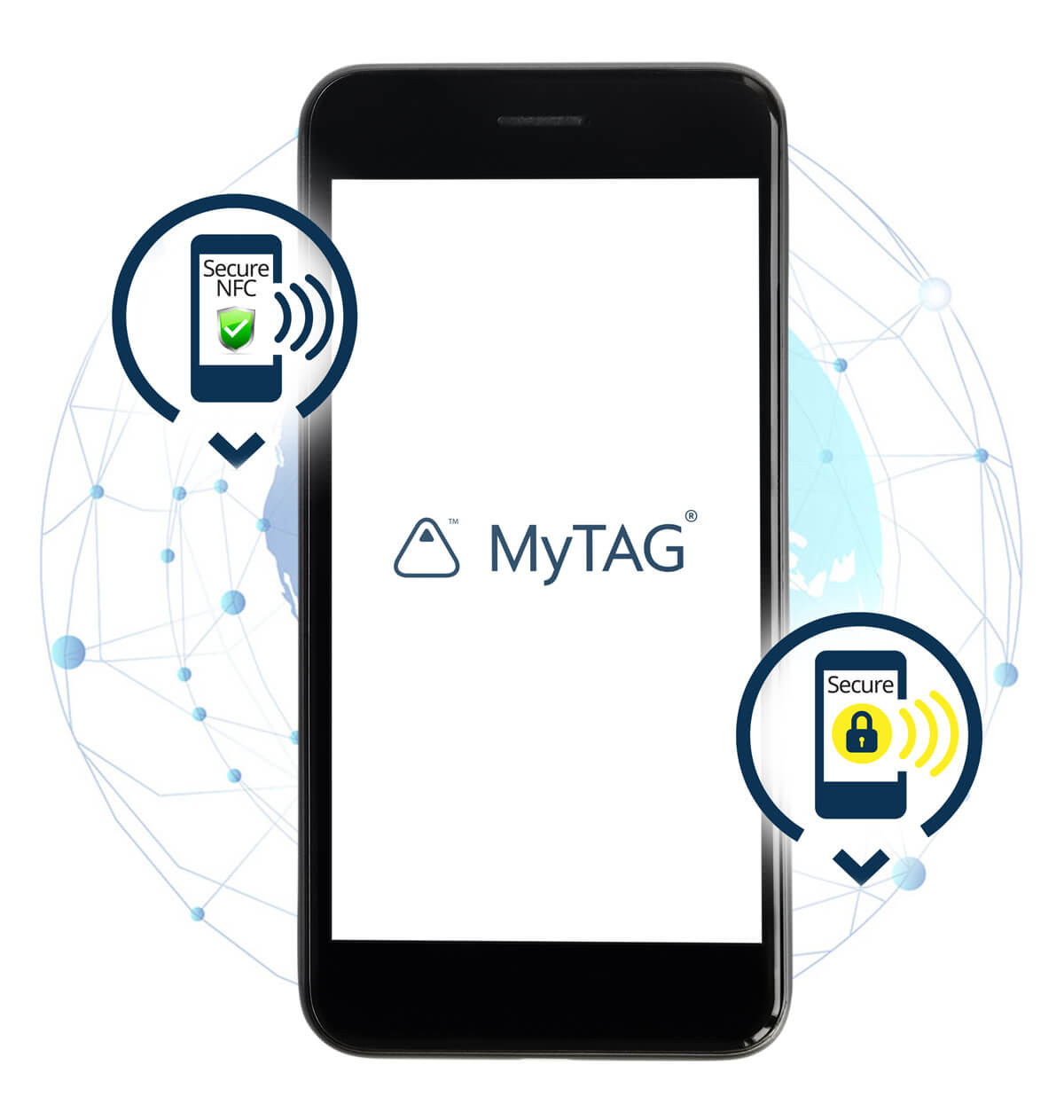 Unique, Patented Technology
MyTAG's unique solutions utilise proprietary cloud based software, Near Field Communication (NFC), Secure NFC Tags and Geo Positioning (GPS) technology to deliver absolute authentication of proof of presence, proof of compliance and proof of identity that other systems cannot match.
Protecting People,
Property and Assets
MyTAG meets the increasingly stringent levels of oversight required by senior managers in a broad range of sectors, from property and facilities management, to healthcare and education. The solutions can be combined flexibly in a single platform, tailored to client needs and removing paper based systems.
MyTAG underpins the facilities management, asset management and security operations in many of the UK's most iconic buildings, and international reach is growing with partners in USA, Ghana, Israel, New Zealand and Australia.
MyTAG CAN SUPPORT YOUR
BUSINESS ACROSS MANY INDUSTRIES
Whatever industry you operate within, MyTAG can be customised to meet your specific business and asset management needs.
"We believe that the MyTAG solution is one of the most innovative and easy to use on the market, and the best by far without a doubt. Each element is fantastic, but combined they give our security and management teams an amazing overview and checking capacity for our busy estate of over 120 properties. We are truly a paperless environment."
Lee Murray, Head of Facilities Management
JLL at The Crown Estate
"We use the MyTAG Academy e-learning and facilities management system and I can strongly recommend it. It has dramatically reduced our workload."
Building Manager, Major Buildings
BNP Paribas Real Estate
"I love MyTAG Secure Proof of ID, and as an ex Police Officer I wish it was used more widely. It's extremely impressive that any NFC enabled phone or tablet can read and authenticate the card holder as bona fide instantly, without an app and without any data or ID particulars being extracted from the card itself."
Head of Security
"MyTAG is an awesome product and works very well here. 100% recommend."
Housekeeping & Security Manager
Christ's Hospital School
"MyTAG Air Quality Monitor is simple to use and allows us to monitor air quality in real-time, which is very important in ensuring the wellbeing of our building occupiers."
Gary Metcalf
Building Manager, BNP Paribas Real Estate