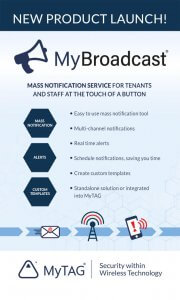 We're delighted to introduce MyBroadcast, our reliable and user-friendly mass notification tool. It allows you to easily send out mass notifications to your team or entire organisation with just a few clicks.
My Broadcast is designed with simplicity in mind, so you don't need to be a techical expert to use it. We offer a variety of communication channels, including email, SMS, and push notifications, so you can choose the method that works best for your team.
Our platform is highly customisable, allowing you to tailor your notifications to your specific needs. You can schedule notifications in advance, target specific groups within your organisation, and even track delivery and response rates. 
So why wait? Call us today on 01752 657077 or Contact Us, and start communicating more effectively with your team.