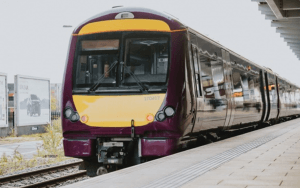 We're delighted to have been chosen by East Midlands Railway to provide MyTAG software to 6 sites, including the Derby Head Office.
East Midlands Railway will be using Proof of Presence, Daily Occurrence Log, Key and Asset Management and Lone Worker, to improve service efficiencies, and safety and security.
East Midlands Railway reviewed the market and decided that MyTAG's unique platform and patented technology gave them the confidence that security and safety checks are being carried out to meet all the site requirements.
In addition, the quality of the solution was seen as providing great value for money.
To find out how we can support you, please call us today on 01752 657077 or Contact Us.