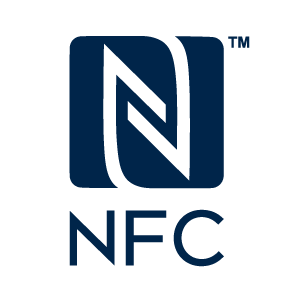 Trusted, Unique, Secure, Patented
MyTAG solutions utilise proprietary cloud based software, Near Field Communication (NFC), Secure NFC Tags and Geo Positioning (GPS) technology.
Unlike bar codes, QR codes and standard NFC tags, Secure NFC Tags cannot be copied of cloned, so can be used to authenticate critical activities such as compliance checks, security patrols and healthcare visits.
Being cloud based and wireless means that MyTAG does not need to be hardwired or integrated with existing systems, making it simple and inexpensive to install and operate. Sustainability is improved through the removal of paper and the system is intuitive, so users can be up and running with little training.
No apps are required, just a portable NFC enabled device.
Real time management information
Secure, real-time management information is available from wherever you are, 24/7/365, with verifiable proof of presence and reliable audit trails, and no risk of manipulation.
Often employees cannot get a mobile or wifi connections to complete tasks in certain areas of buildings. MyTAG Dead Zone is a unique offline service that allows information to be recorded and uploaded when back online.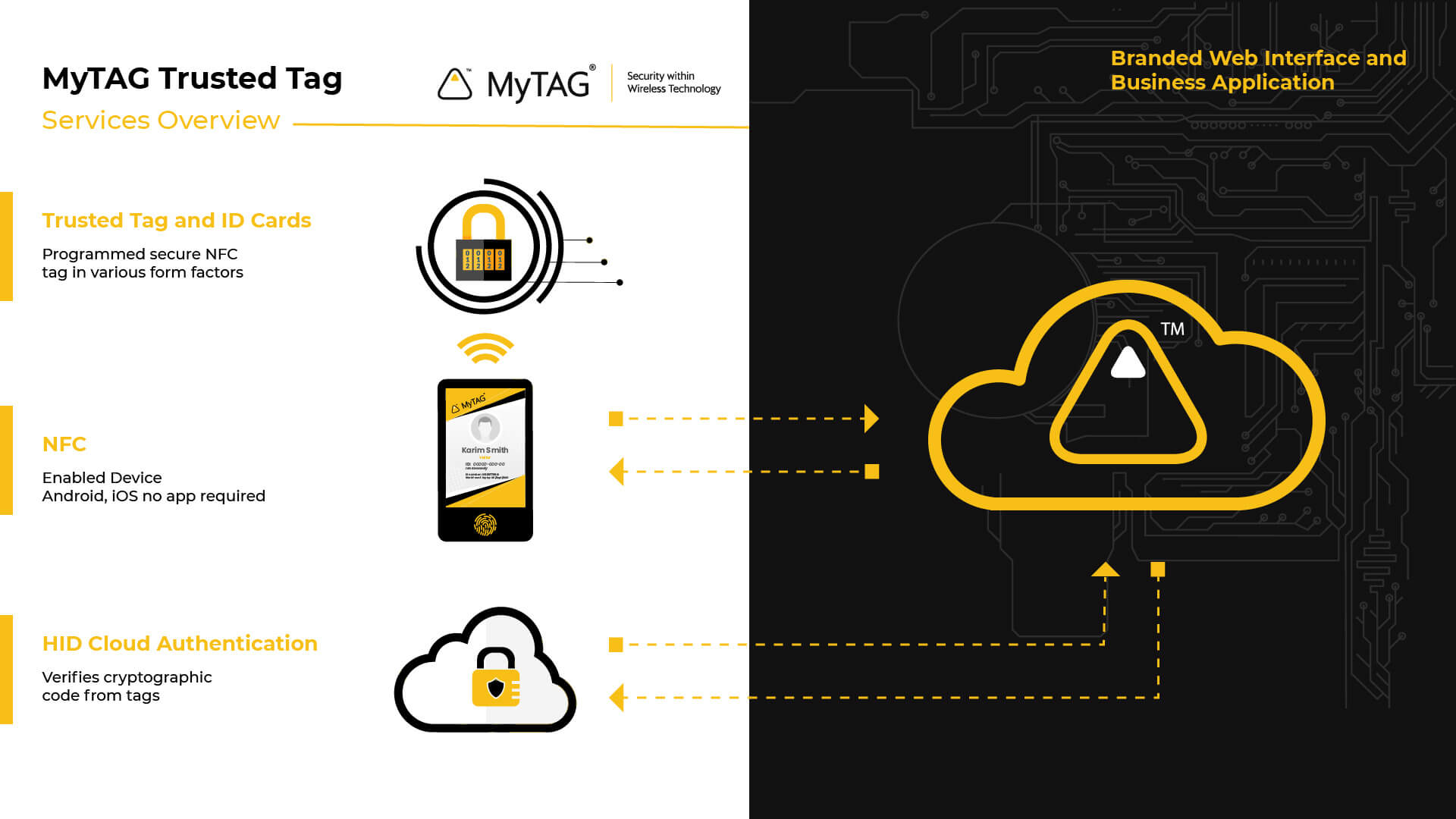 Upon every tap of a tag, the NFC-enabled smartphone receives a URL with a unique cryptographic code attached. The tag generates this code at the moment of the tap and produces all relevant data and pictures.
MyTAG provides instant notification to determine if the URL has been accessed by someone who physically tapped a tag (versus someone who followed a shared web link or manually typed the URL into a web browser).
This cryptographic functionality prevents a URL from being used multiple times without a physical tap, and makes the tag impossible to clone.
If the URL is not accessed from a validated physical tap, the transaction can be denied by the server or simply logged for subsequent analytics.
Secure Tags are NFC Forum Tag Type 4 compliant and work with any NFC forum compatible device without requiring special apps.
To request a demo or for more information contact us today