The results from the first-ever practical study into UK indoor office environments have revealed that worker performance declines when CO2 levels are high and temperatures are too warm or cold. As the government and business community continues to examine new ways of boosting the UK's productivity levels, it is hoped that action will be taken to optimize the indoor environment in both existing and new buildings, leading to enhancements in workplace performance and productivity.
Employees in the workplaces participating in the study were sent online tests over a period of 2 years, in environments where the CO2  levels and temperature were monitored. With lower CO2 levels, employees' test scores improved by up to 12 per cent. In one of the buildings tested, people worked 60 per cent faster with reduced CO2 concentrations, completing tests in a mean time of 8.2 minutes, compared with 13.3 minutes with more CO2 in the atmosphere.
Monitoring CO2 levels has been overlooked in most office environments, and understanding the current situation is the first stage to making improvements. The use of simple but innovative technology, such as MyTAG AirQ makes measuring indoor air quality simple and inexpensive to do in real time.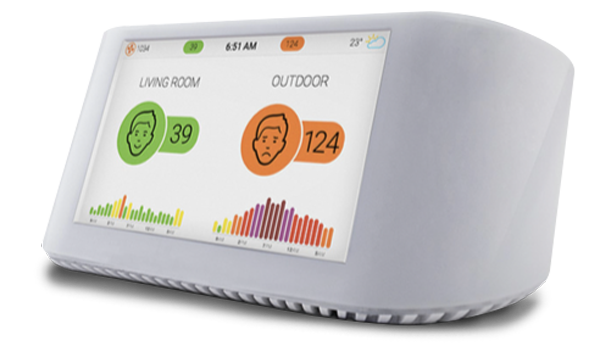 MyTAG AirQ monitors measure CO2, temperature, humidity and also PM2.5 (particulate matter measuring <2.5 micrometres in diameter, widely regarded as the air pollutant with the greatest hazard to human health). Multiple sensors are positioned around the building and the MyTAG platform collects the data allowing variations across the building, and with time, to be monitored and analysed. The information can be accessed online or via an App to allow opportunities for improvement to be identified and optimisation plans to be developed.
If you would like to find out more about using MyTAG AirQ to understand your office environment, please call us now on +44 (0) 1752 657077
The two-year research initiative, backed by EMCOR UK, was led by academics at Oxford Brookes University and LCMB Building Performance, and supported by Innovate UK – the government agency tasked with boosting innovation in the UK economy. This forms part of the Whole Life Performance Plus (WLP+) project, which brings together a consortium of leading experts in building performance, property development and facilities management. The full report can be read here