MyTAG has gained its first client in the healthcare market with its installations at a major US provider. MyTAG Key Management is providing an efficient and secure process for managing keys and assets throughout an estate of hospitals and medical centres. MyTAG Proof of Compliance is being used to record the testing and servicing of fire extinguishers, fire doors, security cameras and panic buttons.
MyTAG Proof of Presence, which provides absolute verification of time and location based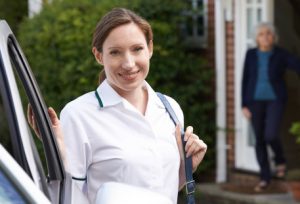 events, makes this solution ideally suited for healthcare in the home. It verifies the medical worker's arrival at the patient's home, the duration of the visit, and allows notes or other information to be instantly communicated to the medical or care providers. Relatives can automatically emailed to inform them that the visit has taken place, providing peace of mind that a high standard of care is being provided.