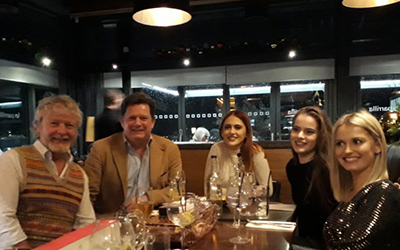 2018 has been another great year for MyTAG, with many new customers and the launch of  innovative solutions. It has been extremely busy, and we are very grateful for the support of our customers, partners, friends and all of our team members. We would like to wish you all a very Merry Christmas and a Happy and Successful 2019.
Here are some of our highlights:
MyTAG usage (measured by the number of NFC tag swipes) increased 52% versus 2017, meaning that our tags have now been swiped more than 10 million times!
We launched our Postroom solution, which is already in use in a number of major buildings, including several managed by BNP Paribas Real Estate.
MyTAG Postroom is a finalist in the Tomorrow's FM Awards, and we would be delighted if you all voted for us here
We have just launched MyTAG AirQ, our air quality monitoring solution, which is already helping managing agents and building managers understand where there are opportunities to improve indoor air quality in workplaces.
We are delighted to have reached the finals of i-FM's annual technology awards and last week saw us present to the judges. The awards recognise companies in the facilities sector that are utilising new technologies to achieve exemplary improvements in business processes and performance. We have our fingers crossed for the results in February!
MyTAG is being used by property management organisations, facilities management companies, retailers, hospitals and government departments to name just a few.
We continued to grow our worldwide coverage and now have partners in USA, Canada, Europe, Australia, New Zealand, Ghana, parts of Asia and the Middle East.
We're expecting 2019 to be equally exciting. Please look out for news on our patented Trusted ID card in the New Year!