Every thirty seconds during June, a MyTAG key, security, asset or lone worker tag was read by a Near Field Communication (NFC) reader, which is 76,642 swipes for the month. That's more than double the May total of 31,716!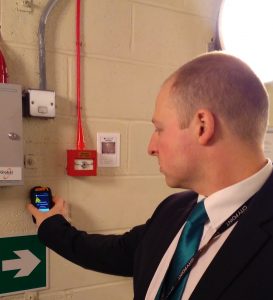 MyTAG's recent RFID Journal Award, combined with press coverage has helped us complete more than 50 installations of the MyTAG cloud software solution in the UK property and facilities services markets in the second quarter of 2016.
Proof of presence and asset management solutions have been installed at commercial properties in London, including 200 Aldersgate, 6 Pancras Square and Aldgate Tower.
Key management and lone worker solutions have been installed throughout a number of Barnard Marcus branches.
Mike George, Founder and Director MyTAG commented: "We are delighted that the facilities and property markets have recognised the benefits that MyTAG brings them. The cloud based system is simple and low cost to install, resulting in savings of time and money, together with improvements in process and compliance, being realised quickly."
To find out more and learn how MyTAG can help you deliver secure, efficient, compliant property and facilities management, please call us today on 0844 371 6775