MyTAG's model is to penetrate markets throughout the world via partners in the local countries. We already have partners in the USA, Europe, Australia, New Zealand, Ghana, parts of Asia and the Middle East.
The map shows the areas where MyTag is being used, based on the taps of our tags with an NFC enabled device.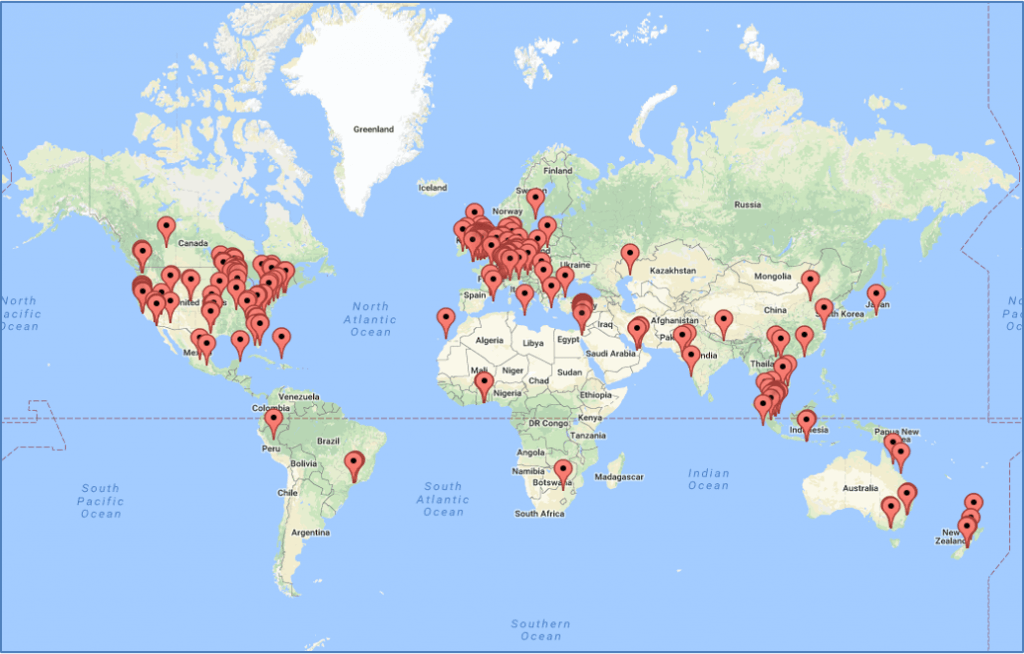 We expect to be the largest transactor of non-payment related NFC swipes in the world this year.