MyTAG has launched a simple and easy to use Time and Attendance system. Ideal for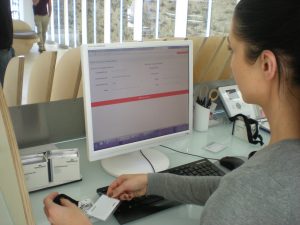 part-time and temporary workers, in industries such as cleaning, housekeeping, hotels and hospitality, each employee is assigned an individual tag, which is scanned when they start and end their shift. An accurate record of hours worked can be automatically inputted into the payroll system, or transferred to Excel if required.
The system is simple to use, saving time versus paper-based processes, and there is no requirement to create complicated rosters of employees. Changes in personnel can be updated quickly and an accurate record of working hours is available 24/7 from wherever you are.
MyTAG Time and Attendance is based on the Proof of Presence product, which is already in use in many organisations.
To find out more, please call us today on +44(0) 1752 657077