MyTAG's growth continues as it announced today that it processed 268,000 transactional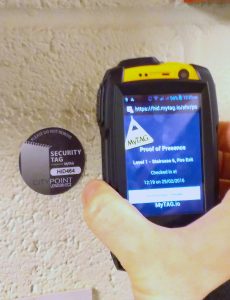 NFC swipes in August for its proof of presence, proof of compliance and asset management systems. MyTAG uses HID Trusted® Tags, which cannot be cloned or copied, in its secure system which provides a high level of authentication for time/ location based events in the facilities management, security, education, retail and healthcare sectors.
Mike George, Founder and Director, MyTAG commented: "This is a fantastic piece of news. We recorded our first swipe on the system in November 2015. It then took 14 months for our total client transactions to reach 1,000,000 swipes. To think that we can now process a million tags in less than 4 months just shows how far the business has travelled.
Apple's iOS 11 release on 19th September will enable their devices to read NFC tags, and our new iOS services will further increase the use of the MyTAG technology. With 3,000,000 swipes this year we confidently believe we will hit more than 6,000,000 in 2018, which will make us one of the largest companies using non-payment NFC transactions in the world."