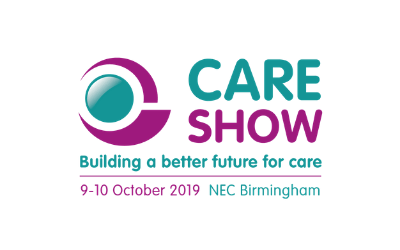 MyTAG will be exhibiting at Stand G27 of the Care Show on 9th-10th October at the NEC Birmingham.
We will be showcasing our trusted proof of presence, proof of compliance and security solutions to help ensure the health and safety of care home residents and protect building assets. Our simple to use, cloud based solution includes exception reporting and alerts, replacing time consuming paper based systems.
MyTAG Proof of Compliance helps ensure all buildings and care equipment are safe and fully meet regulations. Secure NFC (Near Field Communication) tags, which cannot be copied or cloned, are attached to assets that need to be tested or checked, be they fire extinguishers, fire alarms, lifts, first aid kits, hoists or vehicles. The user taps the tag with their NFC-enabled phone to confirm they have completed the check, recording any issues and escalating any remedial work required. All information across the property estate can be accessed at the touch of a button from wherever you are, allowing regulators to see that the service is being run safely.
MyTAG Proof of Presence proves that a person was at a given location at a specific time, allowing proof of visits, servicing times, security patrols and measuring time and attendance.
MyTAG Key and Asset Management allows efficient and secure tracking and management of keys and other portable assets. The simple to use system provides you with whereabouts of every key and automated reminders are sent when keys are overdue for return.
Please come and visit us on the stand or call 01752 657077 to find out more.